QUTAB MINAR IS  A TOWER OF VICTORY  BUILT IN 1193 BY QUTAB UD DIN AIBAK immediately after the defeat of delhi's  last hindu kingdom.
Built in the early 13 century a few kms from south  delhi, the red sandstone tower of qutb minar is 72.5m high ,tapering from 2.75m in diameter at its peak to 14.32m at its  base,and alternating angular and rounded flutings.The surrounding archaeological area contains funerary buildings,notably the magnificient  ALAIDARWAZA GATE,the  masterpiece of INDO MUSLIM ART and two mosques were built of material reused from some 20 brahman temples.
The origin of QUTUB MINAR are shrouded in controversy.Some believe it was erected as a tower of a victory to signify the beginning of muslim rule in INDIA, other say it served  as a minaret to the muezzin to call the faithful to prayer.
The towers style is basically Iranian,though likely patterned on Afghanistans Minaret of Jam and adapted to local artistic conventions by the incorporation of looped bells and garlands and lotus borders into the carving.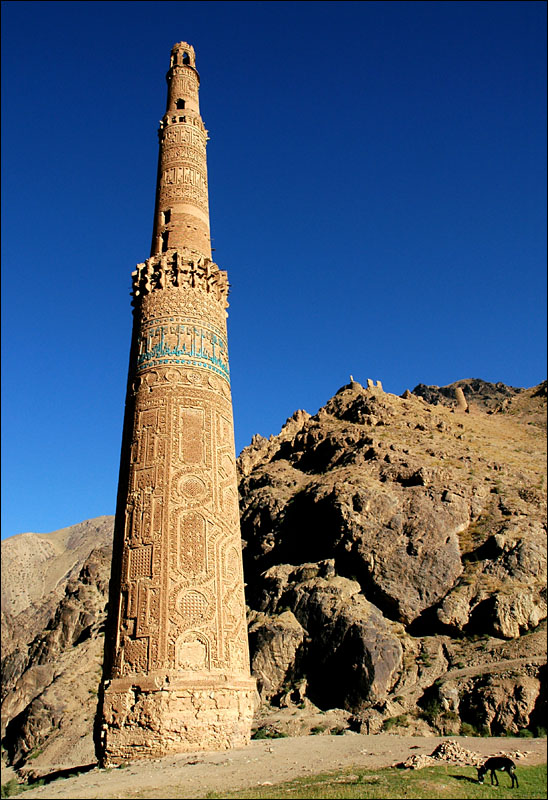 The tower has 5 superposed,tapering storeys.The lowest three comprise fluted cylindrical shaft or columns of pale red sandstone,separated  by flanges and by storeyed balconies,carried on muqarnas corbels.The fourth column is of marble and is relatively plain.The fifth is of marble and sandstone.The  flanges are a darker red sandstone throughout and  are engraved with quranic texts and decorative elements.At the foot of the tower is the  QUWWAT UL ISLAM MOSQUE.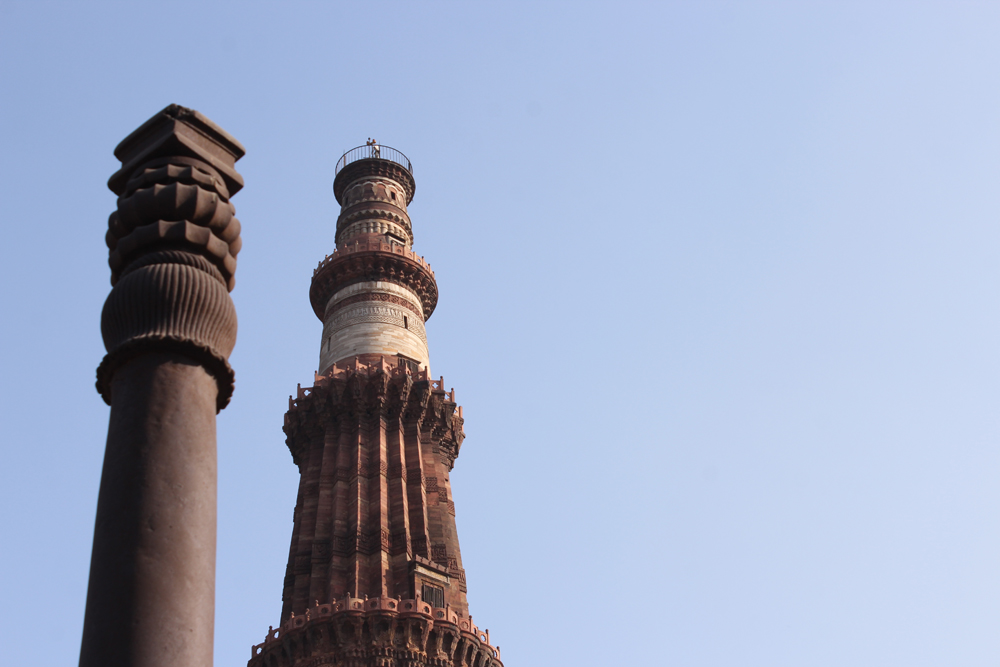 Before 1974 ,the general public was allowed access to the top ,due to many accidents that happened ,the government decided to not allow tourist to access the top of minar.
DR.SHIREESHA MADDALI